Posted on December 23, 2020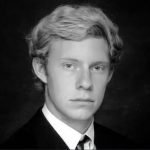 By Wills Rice of Dash Sports TV for SuperWest Sports
T
his Arizona State football season was full of heartbreaking losses and masterful victories. The only problem is that we are filled with even more questions than we had when the season began.
1. What do we make of the enigma that is Jayden Daniels?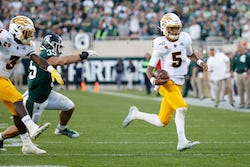 Rachaad White and DeaMonte Trayanum carried the offense with the run game. Daniels was called on to salvage a win twice this season, at the end of the USC game and at the end of the UCLA game. I do not want to discredit the job Daniels did to put the Sun Devils in a position to win those games, but ultimately, he failed both times.
On the whole, Daniels did not disappoint Sun Devil Nation, but neither did he impress. For someone with aspirations of being a First-Round NFL Draft pick, he will need to provide more heroics with the game on the line in his third and probably final year at ASU.
2. Did the defense find an identity?

Like many, I expected to see the defense rush the passer efficiently and create turnovers, and it did not need an elite pass rush to do so. Ashaari Croswell, Jack Jones, and the other ASU defensive backs performed well enough for the line to take chances. Although Arizona and Oregon State are not elite opponents, the secondary produced nine turnovers in the last two games, a mark that will win you a lot of games.
Can the defense continue the great coverage in the secondary, continue to produce turnovers, and take weight off of Jayden Daniels next year? That's the expectation, but it remains to be seen.
3. What did the dominant run offense mean for the Devils?

DeaMonte Trayanum was a menace running the ball along with Rachaad White. White led the way with 42 carries for 423 yards and five touchdowns for better than 10 yards per carry. Trayanum contributed 49 carries for 297 yards and four touchdowns. White also was the Devils' leading receiver with only 151 yards, which reaffirms the question of whether Daniels is ready to carry the load.
Either way, replacing Eno Benjamin looked to be a huge question mark as he was one of the best running backs in ASU history. Not only did the newcomers fill in well, but they might also have added more than was offered last season. Some in Tempe have been comparing this duo to a better Demario Richard/Kalen Ballage pair, which has to be a scary sight for their Pac-12 opponents.
4. Where is the production at receiver going to come from next season?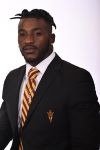 Sun Devil fans might have trouble remembering the last time Arizona State did not have a dominant Number One receiver. In keeping with the tradition established by Jalen Strong, N'Keal Harry, and Brandon Ayiuk, this was supposed to be Frank Darby's year. The senior wide receiver not only disappointed, but also sat out the last game of the year after catching just six passes this season.
Worse still, the highly touted trio of freshman wide receivers proved deeply disappointing. Johnny Wilson Jr. showed flashes at times, and LV Bunkley-Shelton led the Devils in receptions, though he recorded only 11 for 100 yards, and did not score a touchdown. Chad Johnson Jr., son of "Ochocinco," failed to even make a catch this year. Without Darby, one of these young men is going to need to step up next season, and in a big way.
General Outlook

Overall, this season is one that is really hard to gauge. Daniels was two breaks away from being undefeated and potentially representing the South in the title game, rules permitting. If you are a GM and trying to decide whether or not to draft him in the First Round, my guess is his stock will have fallen. Regardless, next year represents an opportunity to take a big step forward, not only for Daniels and his NFL stock, but also for Herm Edwards to be able to announce that his program has arrived.
You can watch Rice's Devil Dash Sports Talk Show on Dash Sports TV, and read his other sports stories and columns at Cronkite Sports.

---
—More from Wills Rice—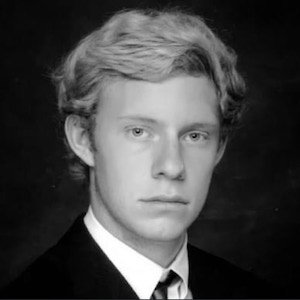 Latest posts by Wills Rice
(see all)